Did you know you can do most of your banking without having to step foot in one of our UMassFive branches? The chart below details some common transactions/ applications our members are looking to complete, and the ways you can do so.
Want a Tutorial? Call our Contact Center at 800.852.5886 to schedule a one-on-one walkthrough for any of our remote banking services.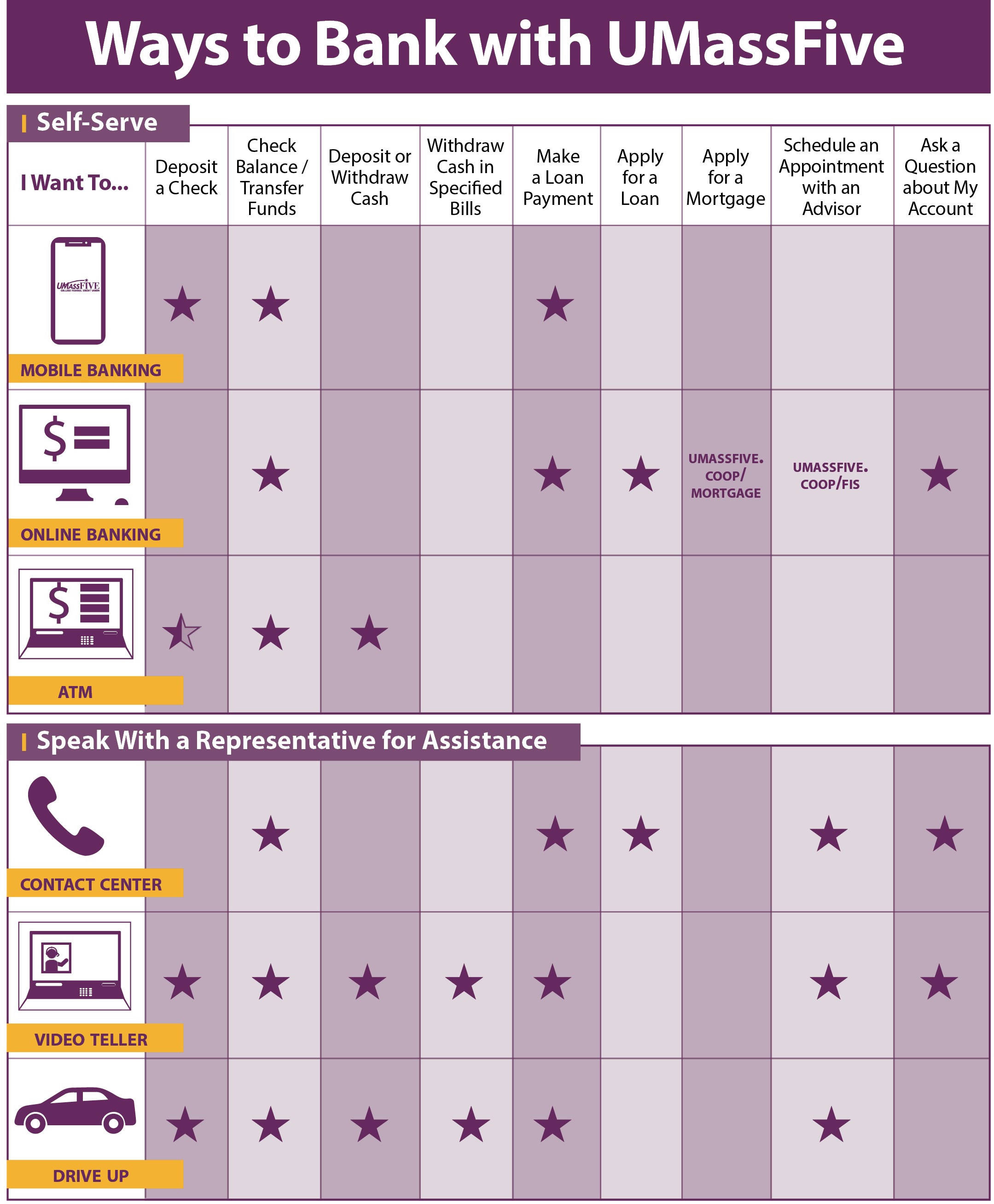 PLEASE REFERENCE UMASSFIVE.COOP/ATM-LOCATIONS FOR A LISTING OF ATMS THAT ACCEPT CHECK DEPOSITS
Have a banking task that's not listed here?