Our Credit Card system has been successfully upgraded!
Here's some important details and new features:
Important items to note:
Now that your credit card profile is available again within Online Banking, you can enroll in eStatements! Simply click on 'Go Paperless' if this is your first time logging in, or navigate to the statements tab to enroll:

---
New! My Cards & Online Banking Capability:
You now can view and control your Credit Card in our Mobile Banking App and Online Banking, just like you can with your UMassFive Debit Card! Tap the "Cards" tab in the App, or click "Manage Cards" in Online Banking to access the card controls including:
Setting spending limits for every transaction
Restricting transactions to a certain GPS area
Turning your card on & off in just a few clicks or taps
Receiving real-time transaction and usage alerts
Let us know you're traveling with a Travel Plan
Note that if you're seeing your debit card, but having trouble finding your credit card controls in our Mobile App, touch and swipe the image of your debit card to the left to toggle between your cards.
---
Introducing: uChoose Rewards
Our UMassFive Rewards Visa® Signature now features even more than just cash rewards!
With uChoose Rewards, you receive 1.5 points for every one dollar spent on your credit card. You can redeem these points in our Mobile App or in Online Banking for cash back, gift cards, merchandise, travel, events, and more. In Online Banking, simply click on the UChoose logo to navigate to your rewards portal.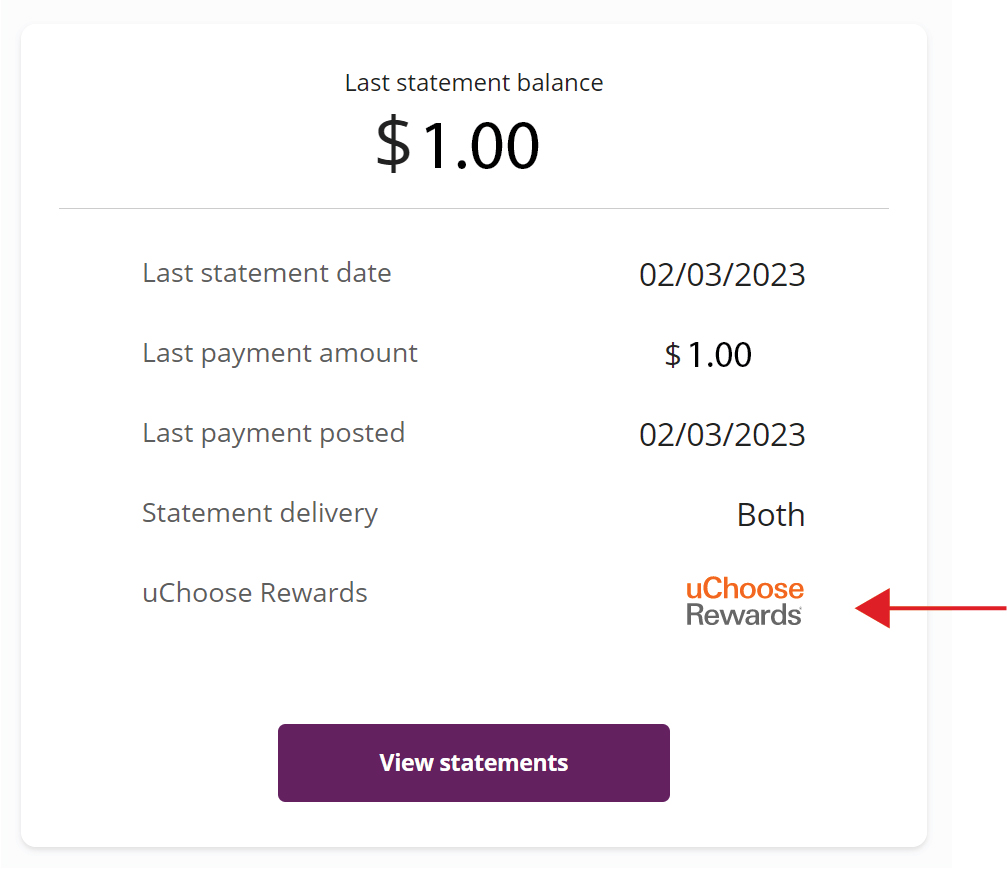 Important Notes Regarding Transitioning your Rewards:
Your last automatic cash back payout occurred during the first week of January, as normal.
Cash back earned from January 4 - February 27 will be converted to uChoose Rewards points.
It may take until the end of March, following the system upgrade, for these points to post to your account.
The first time you select UChoose Rewards in Online Banking, you'll need to accept Terms & Conditions for the program.
We're very excited to launch these new credit card features for our members and hope that you enjoy the ease of use and added peace of mind that comes with Online and Mobile app integration, complete with credit card controls, as well as the flexibility to choose how you would like to be rewarded.
If you have any additional questions regarding this upgrade to your UMassFive credit card, feel free to contact us at 800.852.5886